This week's round up of three favorite things are …
Houston's Thai Steak Salad.  This one has been a favorite for a long time.  Filet mignon, mango, mint, avocado and more. Yum!   I order the dressing on the side to help lighten things up just a bit.  Each order is more than a meal's worth. 
Up next are Boatman Geller notepads.  These are my most recent picks, and I have to say, they make me happy and my list making more fun.  And it's just possible I color coordinate with my LePen collection.  Available personalized or plain, there's a design for everyone.  
And finally, because it was on The Zhush, where the always stylish Sue wondered if it lived up to the hype, Kiehl's Facial Fuel Eye De-Puffer.  It's just what the doctor ordered on those days when we just don't get enough sleep.  It's cooling, and will not run into makeup, or even show up at all.   One small stick lasts for quite a while too, as I don't need to use it everyday.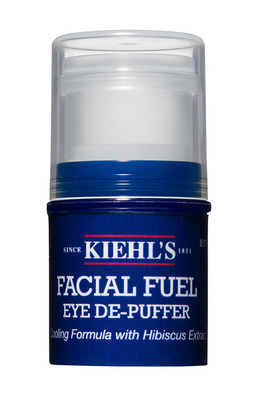 That's it for this week.  Hope you've found something here to love, and share what you love with us in the comments.
Have a great weekend!
Best,
Stephanie