Hello everyone!  Hope it's getting warmer where you are – there's no sign of it here yet.  But I'm still hanging in there and hoping for spring to arrive soon.   Here's the latest installment of three little things …
First up, is the happy little teacup featured in the last post.  It's charming and cheerful and it makes drinking warm lemon water a little more enjoyable in the morning.  It was from Anthropologie if anyone is looking for it, and I don't know if they still carry it, but it came in a few different colors.
My second little thing right now is Maybelline Instant Age Rewind concealer.   Which is funny because I don't really have dark circles, and I don't usually buy make-up at the drugstore.  But I have been a bit sleep deprived lately, and I had a coupon to try it for free.  This stuff is so easy to apply, and so non-cakey, and I really like the way it looks on, especially under a light dusting of powder.  It's you, only better.  And at about $7, who's complaining?
Last up is my little point and shoot camera.  Now don't panic – I'll never abandon Lola (unless of course I'm lucky enough to get her younger brother Mark III in my hands).  But there are times you don't want to lug 8 pounds of camera with the lens, or you don't have it with you and the phone pictures just don't cut it.  I was looking for a good one that was small enough to keep in my bag all the time, and so far, I'm pretty happy with it.  It's no Lola, but it is awfully convenient.   Especially on the days I am running from meeting to school event to meeting.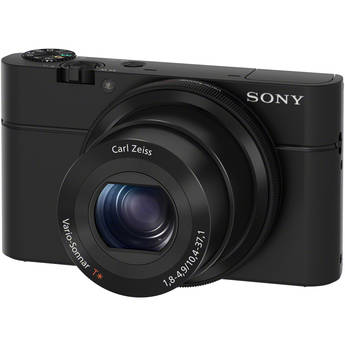 That's the wrap up from here.  What are you loving these days?
Best,
Stephanie